Α & Ω
Chevereto Staff
Administrator
License owner
I've just launched a new installer version which eases the installation of Chevereto under any web server. You can check the repository in
Chevereto/Installer
.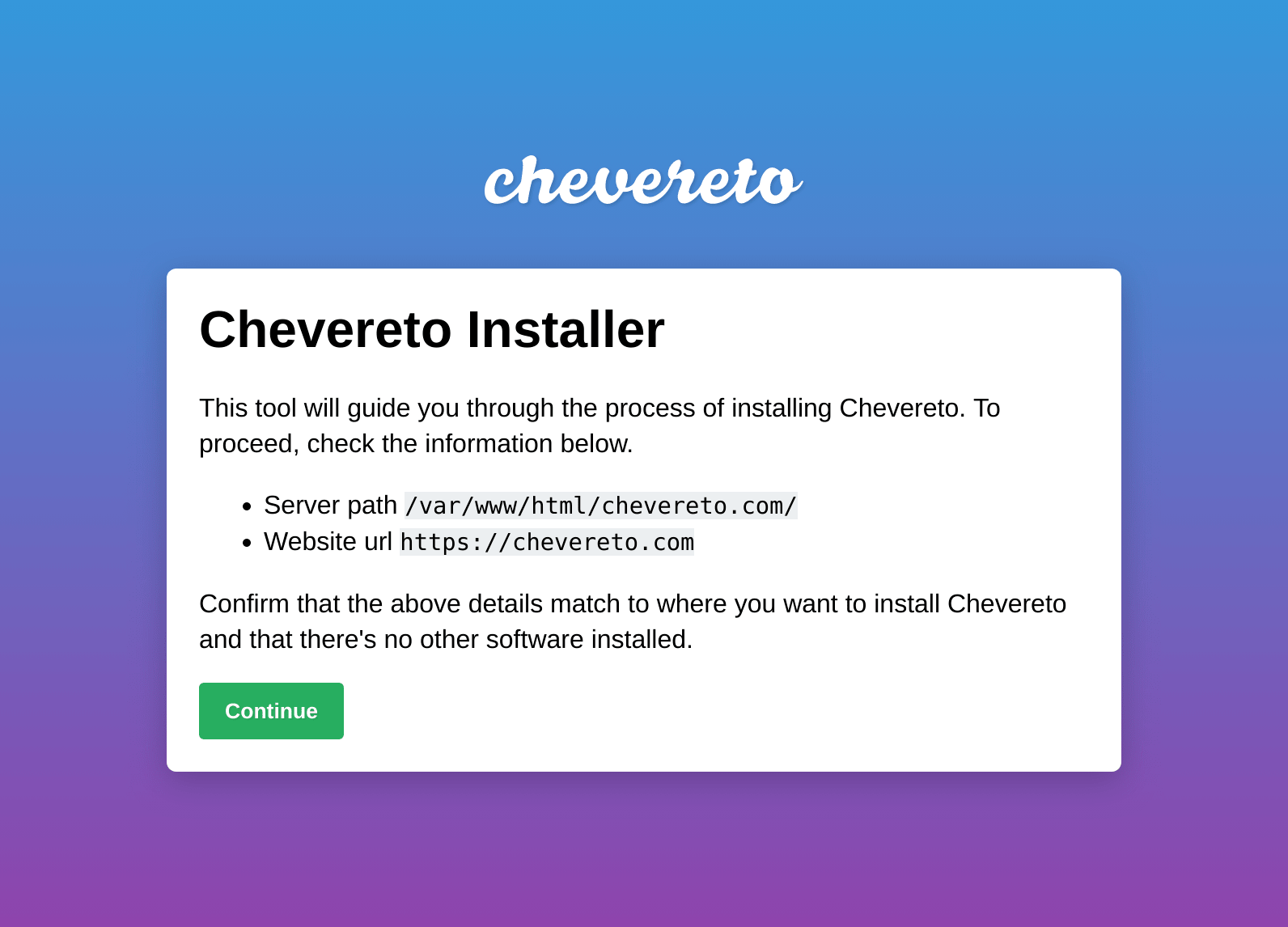 The biggest change in this new version is the support for cPanel based web servers. If you run cPanel, this installer will handle all the database setup for you. Also, it now handles the complete process as it downloads the software, extracts it, generates the app settings and posts the install form.
As you may notice, the installer is a single .php file with no external dependencies at all. The idea is to keep providing all the functionality in the simplest way possible.
Hope you like the update,
Cheers.