💡Describe your Feature request
When viewing an album, profile or all media, whether it's a list or a single image/medium, I would love it if there was a loading indicator.
It doesn't have to be an indicator that goes from 0-100% but it would be enough if there would be an indicator that shows that the corresponding element is still loading.
In case of a loading error, there could also be a corresponding hint, as a graphic or as text.
Currently it looks like this, if the images are still loaded or not loaded. (for the screenshot, I have simply blocked the host)

👏Where did you saw this?
Seen on various lazyload plugins from wordpress.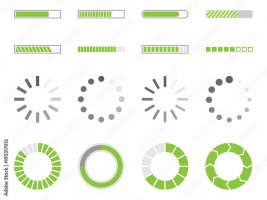 🔥Interest outside our community
Unknown
EDIT:
Please do not just Like, but if you vote for it then also
press the arrow up
🔝
on the right of the post
Last edited: