Would love to (re)-introduce
imghut.com
to you all.
A simple and free image hoster / photo sharing community
.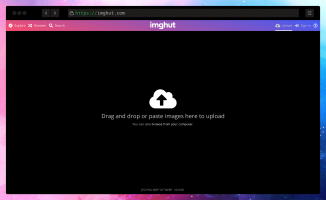 We recently merged together with
imgrpost.com
and are invested to keep going for a very long time. And that is most probably the only unique-selling-point we have compared to many other image-hosters that sadly cease to exist after a couple of years max.
Our setup is purposely very lean and relies a lot on established providers to ensure a smooth, reliable and consistent service that can last for many years.
In five years we will look back at this post and look at an improved, but still working version of
imghut
🤗