Hi,
need help to figure out how to accomplish two things, search was unsuccessful..
1. Most important thing: I need to disable option to download full resolution picture - button appears over image EVEN IF "download button" was disabled in theme options, which makes this setting useless.
What i want removed: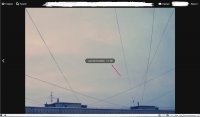 What I want to have: full resolution images uploaded, download button enabled, but without this hovering offer.
2. Reduce space taken by preview image on image page view - I want image title and description visible, right now image takes up 100 of width & height of browser, I want limit it to 80% of height
What I want visible: